50 years ago, in 1968, MODEC started out as a specialized marine contractor for vessels and equipment for the offshore oil and gas industry, when the offshore oil and gas industry itself was still in its early years. MODEC has led the industry for half a century, and has evolved into a leading and dependable partner for oil companies for particularly challenging offshore oil and gas production projects such as for ultra-deep water and harsh environments.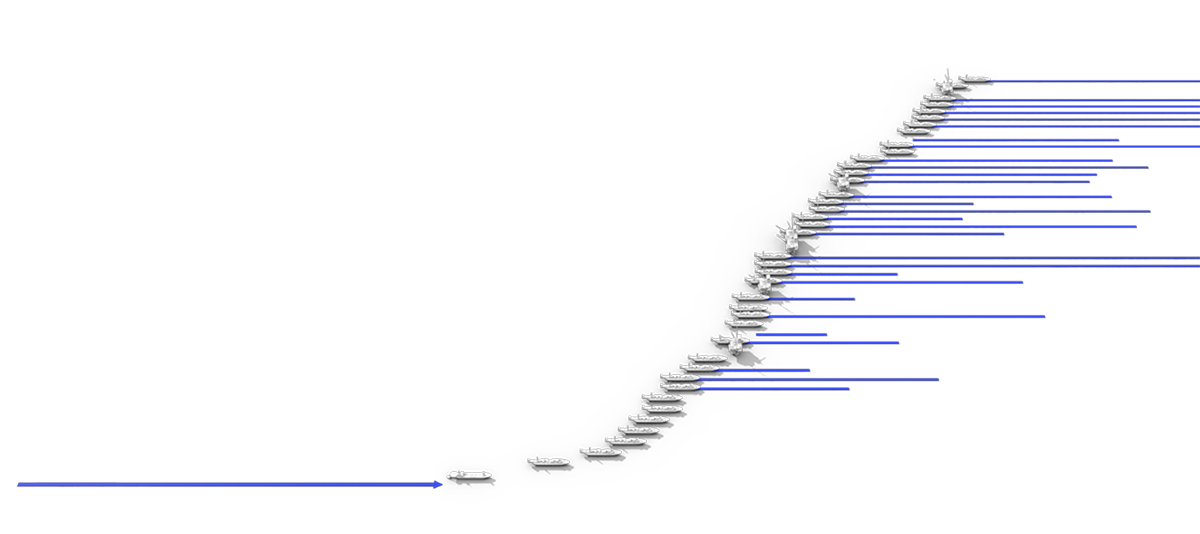 Since its first FPSO contract in 1985, MODEC has rapidly become one of the key players in the FPSO industry. Twenty years ago, in 1998, MODEC started providing O&M (Operations and Maintenance) services with its first chartered FPSO, MODEC Venture 1, that is when its current business model as an offshore oil and gas production services provider was established. MODEC has expanded its product range to include TLPs with its first unit delivered in 2001.

MODEC has an enviable EPCI track record as well as a great charter and operations track record. To date MODEC has delivered 46 floating production systems and accumulated well over 200 years of O&M experience with over 20 of these units.
Evolution of FPSOs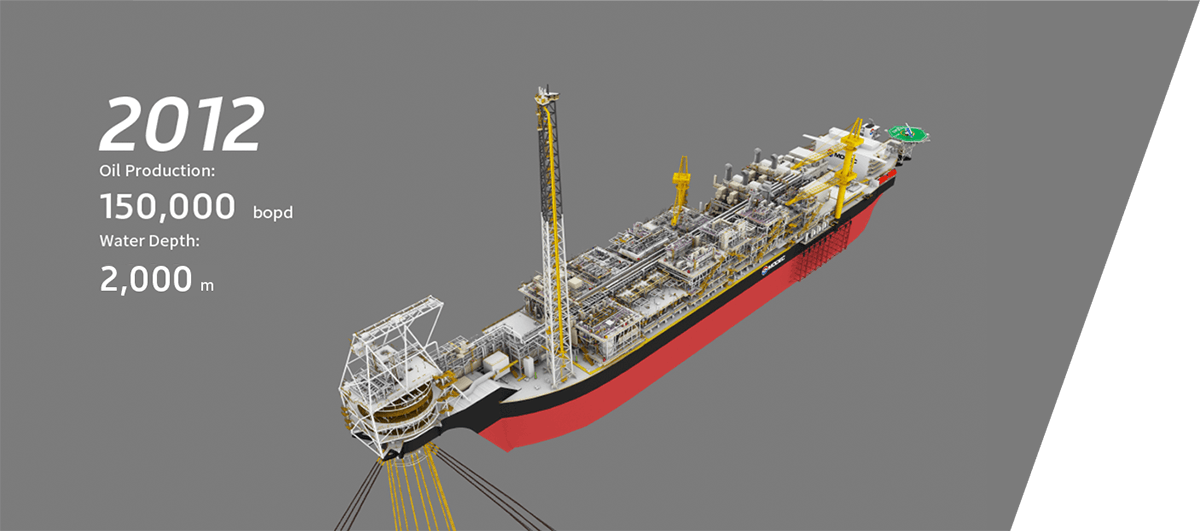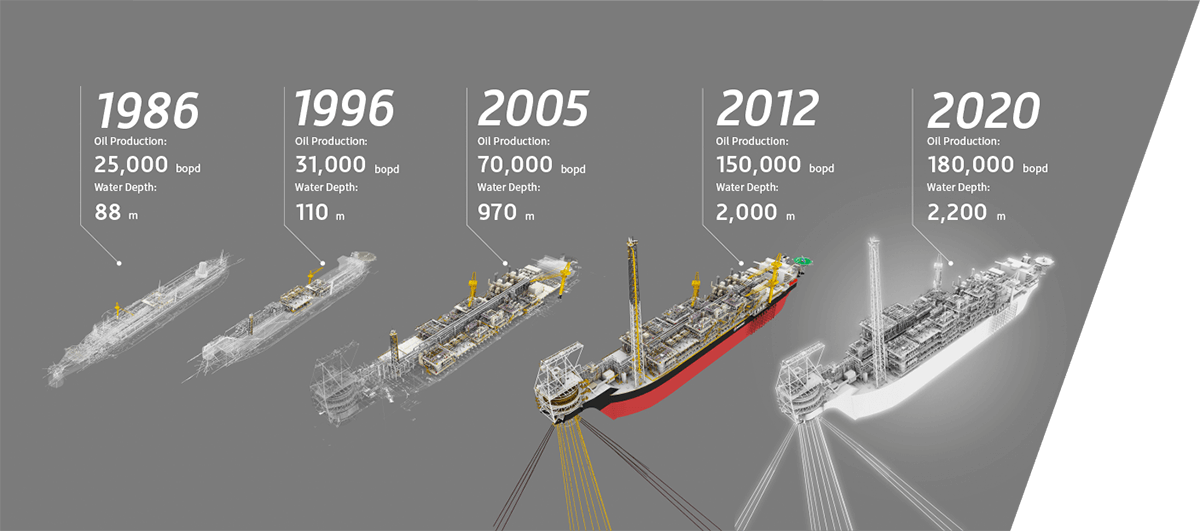 Replay
As offshore oil and gas development projects increased in scale and move into deeper and deeper waters, FPSOs have also increased in size and complexity to meet these ever-changing needs. With accumulated knowledge from many different FPSO projects, MODEC has gained very valuable experience. In summary, MODEC has led the FPSO industry for several decades, and the evolution continues.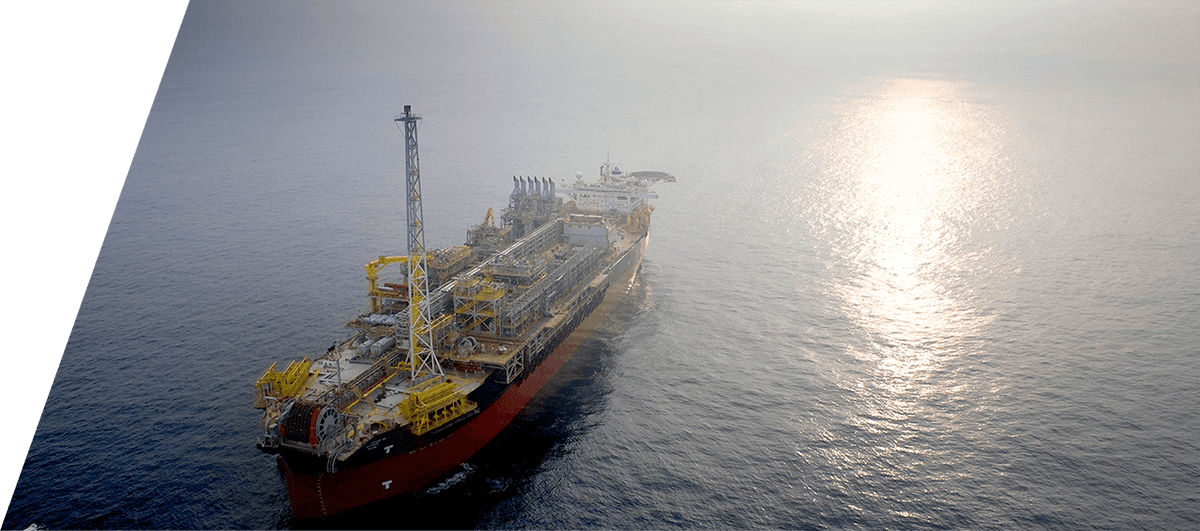 The ocean is the gateway to a wonderful future
With 50-year experience extracting the ocean's enormous, yet hidden potentials,
MODEC will continue moving the world forward, toward a future of bountiful energy.