Compliance Message from CEO
As good corporate citizens embraced by society, directors, officers and employees of MODEC Group companies, we are expected to act in ways consistent with proper ethics and never engage in any illegal or dishonest acts when undertaking business activities, both domestic and overseas. Moreover, while overseas, we are expected to act in ways that respect the culture and customs of the countries in which we do business.
The MODEC Group's Code of Business Conduct and Ethics (CODE) is the Group's common standards of conduct, and implements its provisions in order to further strengthen the Group's compliance program by recognizing changes in the business environment and seeking to promote further growth of the Group.
All directors, officers and employees of MODEC Group companies are now expected, more strongly than ever, to deepen their understanding of the purpose and content of the CODE and comply with its provisions. I want each of you to read the standards and internal regulations provided in the CODE once again and constantly check your own behavior against the stated provisions.
I hereby declare my continued support for our MODEC compliance program and promise that I will lead efforts to undertake and promote compliance by setting an example for other members of the MODEC Group.
Takeshi Kanamori
Representative Director
President and Chief Executive Officer
MODEC, Inc.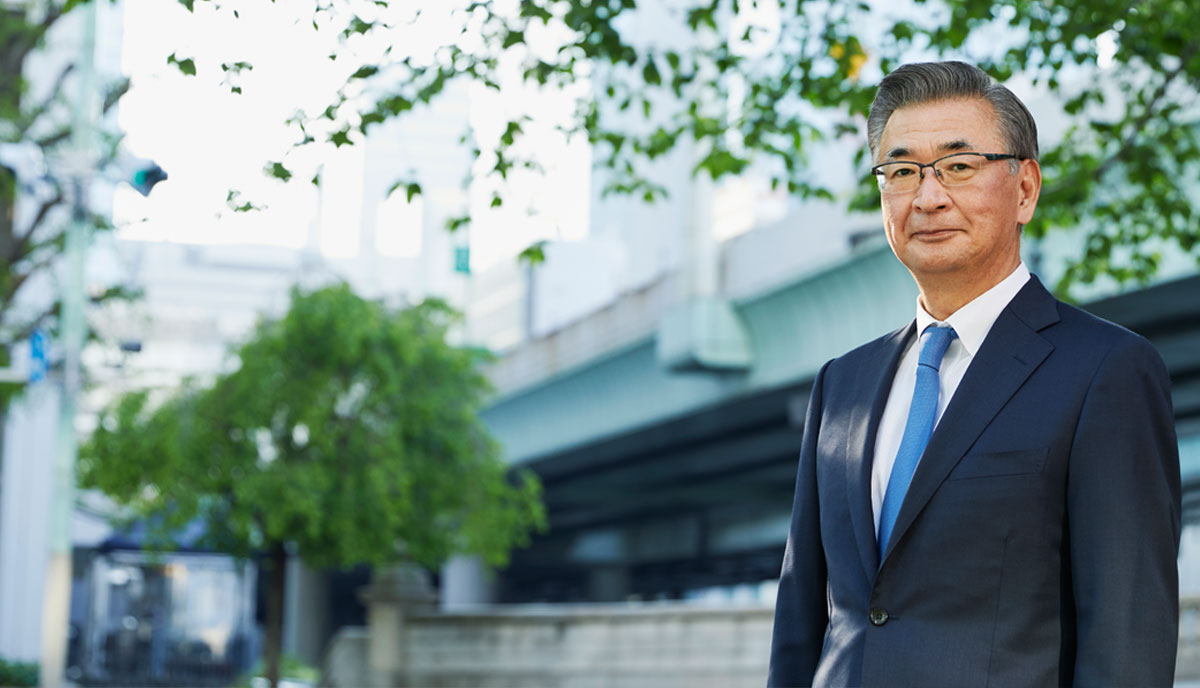 Code of Business Conduct and Ethics (CODE)
MODEC Group has developed the Code of Business Conduct and Ethics (CODE) to ensure that all directors, officers, and employees working on behalf of MODEC Group companies will follow the ethical and legal standards that apply to our work. In addition, we expect our business partners who act on MODEC Group's behalf - such as suppliers, contractors, consultants, and temporary workers - to abide by the standards of our Code.
The CODE is provided in seven languages (English, Portuguese, French, Spanish, Chinese, Vietnamese and Japanese) to help each local employee obtain good understanding by reading in his/her native language.
Group Compliance Committee
The Board of Directors of MODEC establishes the MODEC Group Compliance Committee for the purpose of assisting the Board in overseeing the Company and its subsidiaries' compliance with applicable laws and ethical standards that may impact the MODEC Group's business operations or public image; and monitoring and overseeing management implementation of policies and procedures to promote compliance with such laws and standards ("Compliance & Ethics Program"). The membership of the Committee consist of CCO, one member of senior management from the Company and Officers from the Company's key subsidiaries.
The MODEC Group is committed to preventing bribery and to complying with the various anti-corruption laws that apply to our operations around the world. These laws include the Japan Unfair Competition Prevention Law, the U.S. Foreign Corrupt Practices Act, and, where applicable, the U.K. Bribery Act of 2010, as well as the laws of all countries in which the MODEC Group does business. It is the policy of the MODEC Group to comply with applicable anti-corruption laws and to conduct business in an ethical and professional manner
All third party Intermediary and Business Partner (TPI/BP) that work on behalf of MODEC Group are required to comply with the various anti-corruption laws that apply to our/their operations around the world. All TPI/BP agreements must include the anticorruption contractual provisions provided in, or similar to, the appropriate template Anti-Corruption Compliance Provisions provided by MODEC Legal team. When deemed necessary, the MODEC Group requests TPI/BP to complete the required training and/or to execute the MODEC Anti-Corruption Compliance Certification.
The MODEC Group conducts training on Anti-Corruption Compliance and the CODE through e-learning system for our directors, officers and employees once a year. In parallel, as deemed necessary, local face-to-face compliance trainings are conducted to fulfill local requirements and needs.
The MODEC Ethics Hotline is a global compliance and ethics reporting system whereby members of the MODEC community can report suspected legal or ethical violations. The system is operated by an independent third party and is available 24 hours a day, 7 days a week, and 365 days a year. The MODEC Group is committed to safeguarding each reporter's right to anonymity, provided it is allowed by local laws, and will review reported concerns in a prompt and confidential manner.