Approach to Sustainability
The MODEC Group respects the importance of the physical and social environment, and aims to fulfill our mission by contributing to sustainable development through our business activities. As a company that is a member of society, we will contribute to the development of a sustainable future through the following initiatives:
1

Products, Service and Solutions
In cooperation with our customers and business partners, we are aiming for sustainable environmental protection and social development through the development of our services and products.

2

Access to Energy
We work toward the realization of a society where everyone can access energy safely and sustainably.

3

Sustainable Production
We work toward passing on our natural resources to next generations.

4

Environment
Aiming to realize a sustainable society and to contribute to solve global issues such as climate change, we comply with environment-related laws and regulations that apply in all countries and regions where we conduct business. We will work to resolve environmental issues and create new environmental value through our business activities.

5

Supply Chain
We care about the impact of our business activities on the environment and society, and we will promote responsible material procurement together with our suppliers.

6

Respect for Human Rights
We support global standards such as the Universal Declaration of Human Rights and respect the protection of universal human rights. We also respect our stakeholders' human rights, including suppliers and local communities, and contribute to reduce their human rights risks in our business activities.

7

Human Resources, Safety and Health
We foster a corporate culture designed to maximize the expertise and abilities of every employee and respect each other. We are working to ensure health and safety so that each employee can make full use of their abilities.

8

Multi-Stakeholder Cooperation
We work with international organizations, governments, industry, civil society, employees, investors, NGOs/NPOs, and specialists to aim for a better society.
Participation in Initiatives
Participation in the United Nation Global Compact
MODEC, Inc. has signed the United Nations Global Compact ("UNGC") advocated by the United Nations consisting of ten principles on human rights, labour, environment and anti-corruption, and joined the Global Compact Network Japan, a local network in Japan.
The UNGC is one of the global initiatives of the United Nations, encouraging corporations and various organizations to act as good citizens of society and participate in such initiatives to realize sustainable growth by showing responsible and creative leadership. The United Nations Secretary-General at that time Kofi Annan in address to the World Economic Forum (Davos meeting) announced the UNGC in 1999, and it was officially launched at UN Headquarters on July 2000. Currently there are, around 14,000 companies from 161 countries participate in this initiative (as of January 13, 2020).
MODEC is committed to the ten principles related to "human rights protection", "elimination of unfair labour", "environmental protection" and "anti-corruption". As a global company that engaged in the marine resources business, MODEC will continue to enhance our corporate consciousness about solving social issues, and shall take positive actions in order to shape a sustainable future.
The Ten Principles of the United Nation Global Compact

Human Rights

Principle 1: Businesses should support and respect the protection of internationally proclaimed human rights; and
Principle 2: make sure that they are not complicit in human rights abuses.

Labour

Principle 3: Businesses should uphold the freedom of association and the effective recognition of the right to collective bargaining;
Principle 4: the elimination of all forms of forced and compulsory labour;
Principle 5: the effective abolition of child labour; and
Principle 6: the elimination of discrimination in respect of employment and occupation.

Environment

Principle 7: Businesses should support a precautionary approach to environmental challenges;
Principle 8: undertake initiatives to promote greater environmental responsibility; and
Principle 9: encourage the development and diffusion of environmentally friendly technologies.

Anti-Corruption

Principle 10: Businesses should work against corruption in all its forms, including extortion and bribery.
Sustainable Development Goals (SDGs) are universal goals which were adopted by all UN Member States in 2015. They consist of 17 goals and 169 targets to end poverty, protect the planet and improve lives.
While we recognize that our business activities may have impact to all 17 goals directly and indirectly, we believe our business activities contribute most to five goals, namely Goal 5, 7, 8, 13 and 14, and we will focus to achieve them.
Our Contributions to sustainable society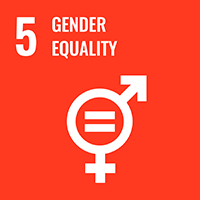 Improve comprehensive support for diversity and gender equality
Develop and supply clean energy solution based on our technologies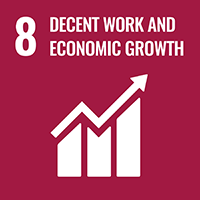 Promote safe and secure working environments for all workers
Recruiting local people and supporting the creation of business
Take measures to eliminate child labor and forced labor
Take action to reduce GHG emissions
Refer to

related data

Measures to further reduce gas flaring
A combined cycle power plant for FPSO
Take action to reduce marine pollution

Measures for reduction in oil spills to Zero
Further reduction of oil % in produced water
Increased reduction of plastic use and waste