Careers
If you're passionate about what
you do and like challenges,
come and join us!  
Grow with MODEC!
Working at MODEC
5 reasons to work here
We're the global leader.
MODEC is the largest independent operator of FPSO's in the world. We are the market leader in engineering, design, construction and operation of floating units for the oil and gas industry. Leading edge technology with an excellent track record, this is MODEC!
Multiple challenges with multiple opportunities
Whether you want to work offshore, onshore, on projects, in pre-operation or in a corporate role, at MODEC you will build your career while achieving success. If you are motivated by challenges and the opportunity to excel, come to MODEC.
We are a global team with international mobility
We want the right person in the right place, so your career has no limits here. We operate in all 5 continents and have professionals from more than 25 nationalities in our team.  Join MODEC!
We invest in our employees
At MODEC we invest in and encourage the professional growth and development of our most valuable asset, our employees.  We aim to develop and train our employees and improve their skills in their current position while preparing them for future opportunities.  Grow with MODEC!
We are known for our ethics, transparency and management skills
We value and encourage high standards of ethics, transparency in relationships, compliance rules and management skills. We live by our MODEC Core Values and demand exceptional performance as well as exceptional behavior. Be part of MODEC!
Where we are
National d'Operations Petrolieres de Cote d'Ivoire
3eme etage ,Immeuble Kharrat
Angle Av.Nogues, Blvd Botreau Roussel
Plateau
15 BP 432 Abidjan 15, Côte d'Ivoire
MODEC Production Services Ghana JV Ltd.
Unit 9 & 10, 335 Place,
Parcel No. 88, Block 6,
N1, Dzorwulu, Greater Accra Region – Ghana
TEL
MODEC Offshore Engineering Services (Dalian) Co. Ltd.
Room 2004B, Senmao Building No.147
Zhong Shan Road, Xigang District,
Dalian, Liaoning Province, China
MODEC, Inc.
Nihonbashi Maruzen Tokyu Building 4th & 5th Floors
3-10, Nihonbashi 2-chome, Chuo-ku
Tokyo 103-0027 Japan
TEL
MODEC Management Services Pte. Ltd.
No. 2 Phan Dinh Phung Street, Ward 1
Vung Tau City, Ba Ria – Vung Tau Prov. 780000 Vietnam
TEL
MODEC Offshore Production Systems (Singapore) Pte. Ltd.
9 North Buona Vista Drive
#21-01 The Metropolis Tower 1
TEL
MODEC Management Services Pte. Ltd.
9 North Buona Vista Drive
#04-05 The Metropolis Tower 1
TEL
SOFEC Floating Systems Pte. Ltd.
9 North Buona Vista Drive
#04-06 The Metropolis Tower 1
Singapore 138588
TEL
MODEC Management Services Pte. Ltd.
Level 7
225 St Georges Terrace
Perth, 6000
Western Australia
TEL
MODEC Management Services Pte. Ltd.
Level 2, 54 Gill Street New Plymouth 4310 New Zealand
TEL
MODEC International, Inc.
15011 Katy Freeway, Suite 500
Houston, Texas 77094 USA
TEL
SOFEC, Inc.
15011 Katy Freeway, Suite 500
Houston, Texas 77094 USA
TEL
Mitsui Ocean Development & Engineering Company Mexico sociedad de responsabilidad limitada de capital variable (S. De R.L de C.V)
Av. Paseo de la Reforma 284, Piso 18, Colonia Juárez, Delegacion Cuauhtémoc,
06600 Ciudad de México, CDMX
TEL

+52.55.2454.5000
MODEC Serviços de Petróleo do Brasil Ltda.
Corporate Office (Rio de Janeiro):
Praia do Flamengo, 66 - 4º ao 12º andar
Rio de Janeiro - RJ
22210-903 - Brazil
TEL
Santos Office:
Av. Ana Costa, 433 - 11º andar - Gonzaga
Santos - SP - Brasil - CEP 11060-003
TEL
Macaé Office:
Avenida Prefeito Aristeu Ferreira da Silva, 2.500 - Granja dos Cavaleiros - RJ - Brasil - CEP 27930-070
TEL
INTEGRITY
HUMAN RIGHTS
COMPLIANCE
COMMITMENTS
PROFESSIONALISM
Protects the lives, health and dignity of all persons. Compliance with the law, standards, policies, procedures and regulations. Does what is right consistently. Delivers as per commitments and expectations. Treats others with respect and professionalism at all times with internal and external stakeholders.
PEOPLE
DEVELOPMENT
COLLABORATION
COMMUNICATION
CUSTOMER FOCUS
Invests in own development and the development of others. Collaborates with others to achieve tasks and goals that benefit the organization. Communicates effectively both written and verbally. Provides great customer service to coworkers and customers as per the needs of customers and the interests of the organization.
PERFORMANCE
ACCOUNTABILITY
HSSEQ EFFECTIVENESS
PROCESS SAFETY MANAGEMENT
VALUE CREATION
Takes ownership of own performance, interactions and reporting. Understands the causes of safety and environmental incidents and creation of controls to prevent their recurrence. Finds ways to improve quality of products and services consistently. Adheres to process safety programs and procedures to ensure facilities are safe, equipment is maintained, and proper operating procedures are in place. Leads and improves the business vitality effectively.
Testimonials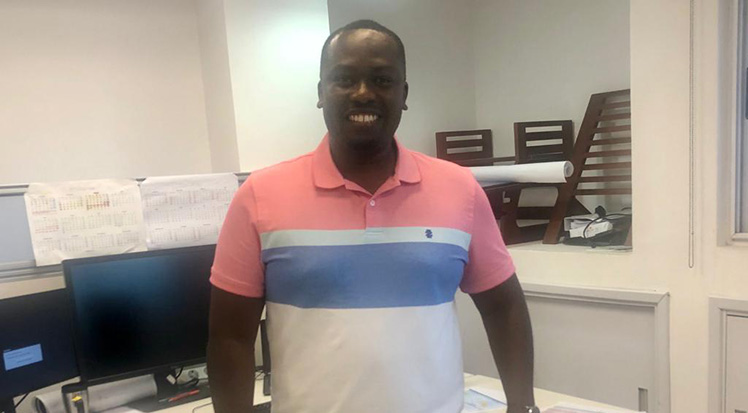 Starting in the Oil and Gas industry from an Operator meant that I had to provide assurance for various works carried out by contractors and vendors without the required experience of actually executing these works as a contractor.
My switch to MPSG has provided the opportunity to learn the real craft of producing oil from an offshore facility.
I believe this will be invaluable in my future career progression and development.
MPSG as a company too budget for various training for staff and having attended one myself in Houston, I have seen the impact it has had on my ways of working.
Kojo
Engineering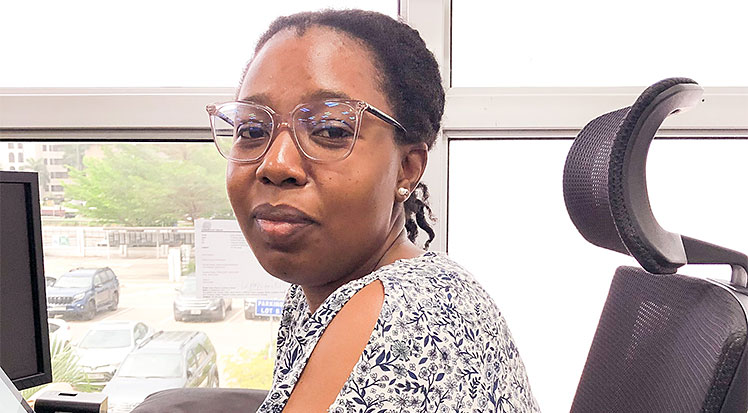 MODEC was my gateway into the corporate world. Right after graduating from the University with a first degree in Computer Engineering, I got the opportunity to join the company as a National Service Person. I knew nothing about the Oil & Gas Industry.
In my first year, I got the opportunity to rotate within the Operations - Engineering, Project Warranty, Asset Integrity departments serving in various capacities under great mentorship. MODEC gave me the opportunity to study an MBA at one of the finest universities in Japan and also intern at the MODEC office in Tokyo.
Having offices in over 10 countries, I've learnt not only IT skills but also been exposed and socialized to the different work ethics & cultures of these countries. The experience gained here has definitely set me on the right path to succeeding in my career.
Naa
Information Technology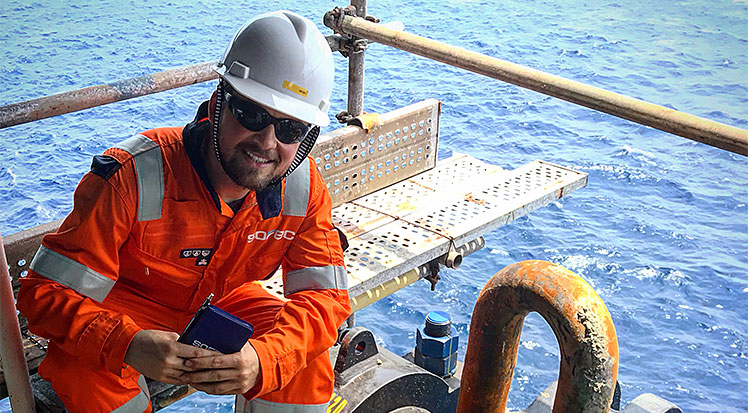 I have been a mooring engineer in the SOFEC group for slightly over two years now. In March of 2018, I was offshore Malaysia as the mooring engineer for the Petronas FLNG 1 relocation project. The Houston team worked 24 hours a day to provide instant feedback and QA support and to ensure the job was completed efficiently, safely, and successfully. I am forever thankful for my team's support during my offshore ventures as an engineering representative.
Chase
Mooring Engineer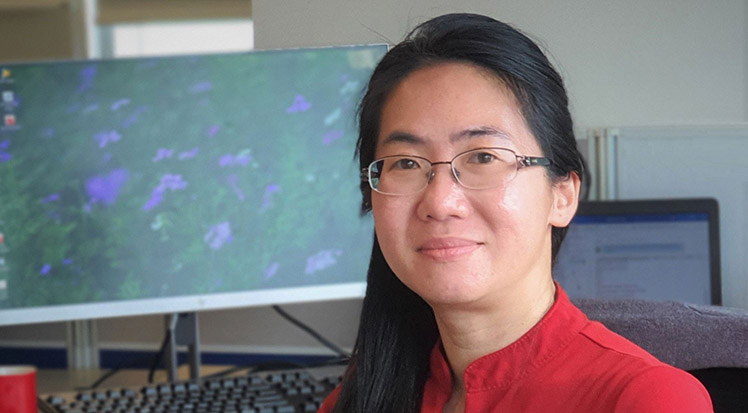 Over six years with MODEC, I am given opportunities to play role as process engineer in 4 FPSO Projects and as Lead to oversee P&IDs Standard using intelligent tool in all MODEC recent projects. Thanks to MODEC and my superior, by always trusting in me, and appreciated my effort.
Ai Li
Engineering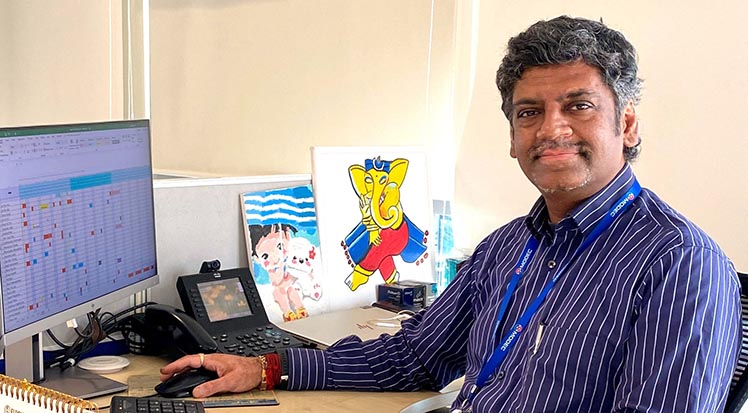 In one sentence, I would describe MODEC as a "company of opportunities". Based on my experience, if willing, one can travel horizontally to get experienced and upon excelling in this wonderful journey, can easily move vertically. Friendly organization in which, I believe, right attitude is the key to success.
Vaitya
Engineering
I have been working for MODEC (Vietnam Operations) since October 2006. It was really a good fortune to me knowing and joining the company that opened up a chance for me to know such a great workplace. The place where all employees who aspire to dedicate with integrity is always appreciated. In MODEC employees are most valued and given all the conditions to promote their creativity. I am happy to be with MODEC and will keep doing my best for MODEC's future.
Nguyen Van Chuong
HSSEQ
I have worked for MODEC offshore on different FPSO vessels for over 13 years.
MODEC's approach is a family like atmosphere. People onshore and offshore are all treated like family looking after me during the good and bad times.
MODEC have always trained people up to a high standard to meet client's desirables.
Offshore life can be tough working away, but every effort is made to get us home to family when business is done offshore.
I enjoy the MODEC team working with a variety of highly skilled people from all parts of the globe.
MODEC's support to children in need is one of the gestures that shows their kind support to the local community.
Its always great to hear of new trainees being employed and promotions happening within the company.
Overall, I would recommend MODEC as the number one company to work for in the oil and gas sector.
Thanks MODEC Family
Sam C.
Production Operations Technician
Since I joined MODEC, the company never hesitated to challenge to explore new areas of the business. MODEC gave me a variety of opportunities in my career, not limited to what I had already experienced. Now, as a Global Process Safety Manager, I lead the team to achieve THE MISSION for MODEC Group to manage Major Accident Hazards (MAH) during the facility lifecycle and prevent a Major Accident Event (MAE) in terms of multiple fatalities and major oil leaks, which would jeopardize the sustainability of the COMPANY business and cause long-term widespread impacts on society and to the environment. Not easy tasks, but the assignment of utilizing our engineering knowledge, developing systems and applying digital tools to improve the culture keeps intriguing and motivating me constantly.
Yuka
Global Process Safety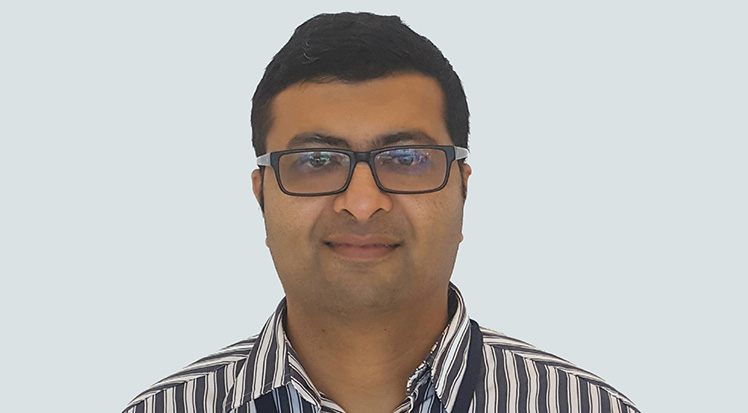 Coming from a large EPC firm to MODEC was a big shift, but I was given so much support and guidance from the team. I was both mentored and given challenging opportunities. I feel privileged to work alongside, some of most talented engineers in the industry. The management truly cares about employees as people, not just as resources.
Manan
Engineering