FPSO Anita Garibaldi MV33
FPSO
Conversion
670m
Spread Mooring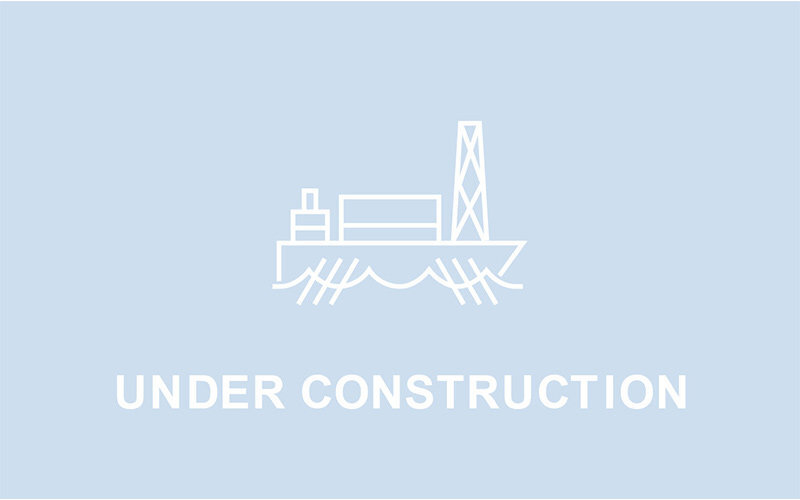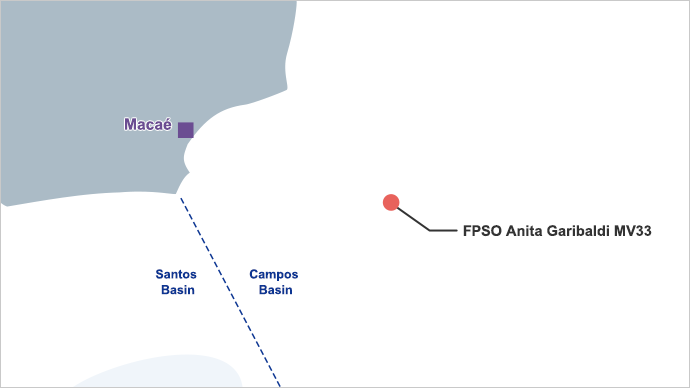 The FPSO's operation is part of the Marlim cluster revitalization project. The field is operated by Petrobras and is situated in the Campos Basin, in the northern region of the Rio de Janeiro State, 150 km off the coast. The oil wells are at a water depth approximately 670 m.
MODEC is responsible for the engineering, procurement, construction, mobilization chartering and operations of the FPSO, including topsides processing equipment as well as hull and marine systems. SOFEC, Inc., a MODEC group company, will design and supply the spread mooring system for the floating unit.
The FPSO will be capable of processing 80,000 barrels of crude oil per day, 248 million standard cubic feet of gas per day, 390,000 barrels of water injection per day and will have minimum storage capacity of 1,000,000 barrels of crude oil. The first oil production by the FPSO is planned for 2022.
This is the 16th FPSO/FSO vessel which MODEC will provide in Brazil, as well as MODEC's 6th vessel in the Campos Basin since the company started to operate in the region in 2003.
Unit Name

FPSO Anita Garibaldi MV33
Field

Marlim field
Country

Brazil
New/Conversion

Conversion
Mooring Type

SOFEC Spread Mooring
Storage Capacity

1,000,000bbls
Oil Production

80,000bopd
Gas Production

248 mmscfd
Produced water re-injection

390,000 bwpd
Client

Petróleo Brasileiro S.A. (Petrobras)
Contract

EPCI + Time Charter
Scope of Work

Engineering, Procurement, Construction, Mobilization, Installation, Operation & Maintenance
First Oil

Planned for 2023
Charter Period

25 years
Current Status

Under Construction (MODEC will own and operate)